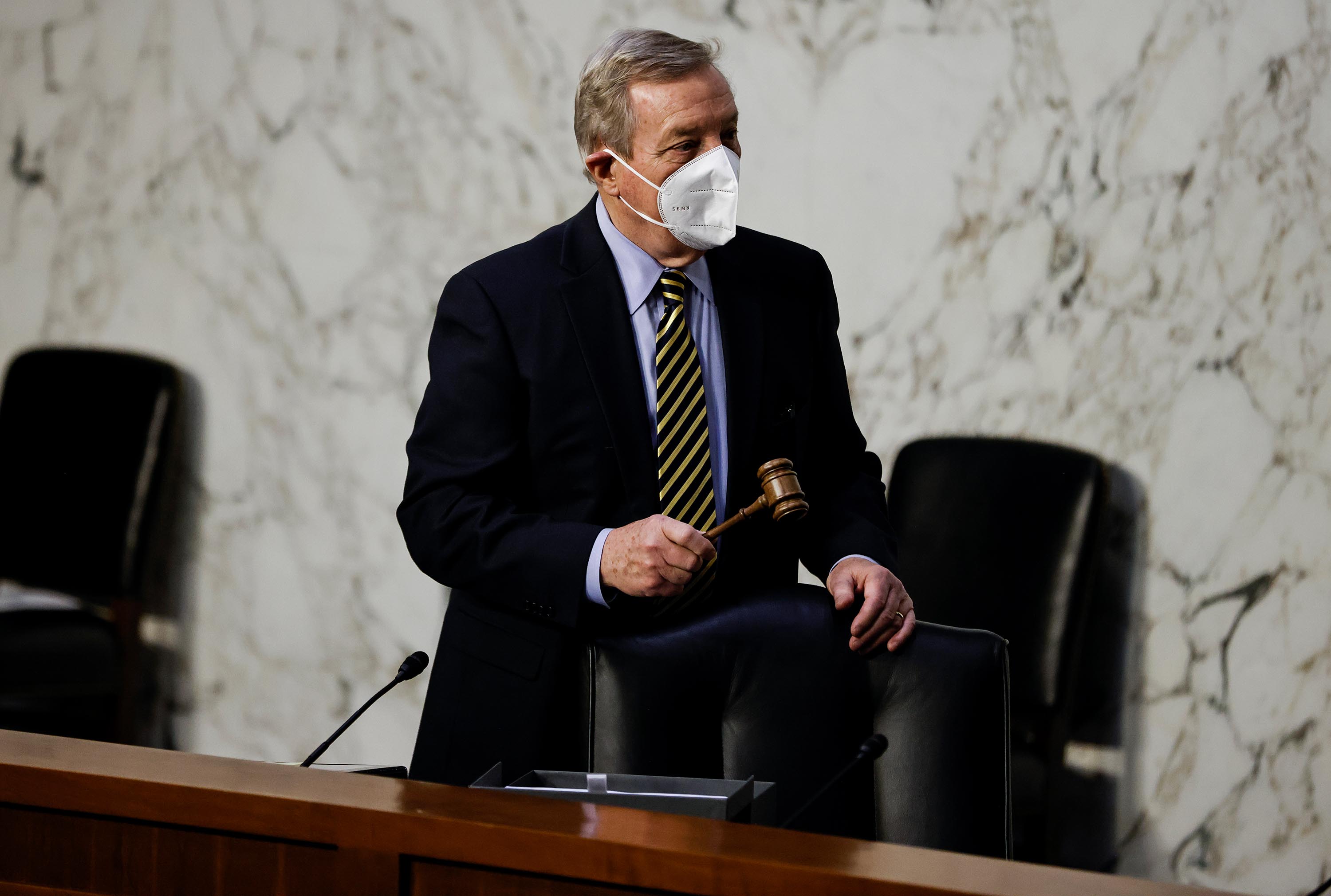 GOP senators have already signaled they'll try to draw the judge out at his confirmation hearing on the hot-button federal investigations into New York's Democratic Gov. Andrew Cuomo, and the President's son, Hunter Biden, setting up the first opportunity for Attorney General nominee Merrick Garland to reveal how he'll handle his full plate of political problems.
"When Judge Garland testifies before this committee, we expect him to commit the Department of Justice to fully investigating this cover-up to determine whether any criminal laws were violated and to prosecute any violations," a group of Republican Senate Judiciary Committee members wrote in a letter released this week about the Cuomo case.
Revolving around an A-list Democratic figure once discussed as a potential Biden attorney general nominee himself, the Cuomo investigation emerged publicly as an instant addition to Garland's day one headaches.
Last week, CNN reported that federal authorities in New York were scrutinizing Cuomo's handling of some of the data surrounding Covid-19 deaths in long term care facilities in New York, according to a law enforcement official.
The inquiry is in its early stages, and it was not clear whether authorities were looking at the governor or members of his administration, the source said. John Marzulli, a spokesperson for the Eastern District of New York, told CNN that he could not confirm or deny the existence of an investigation.
Perhaps the thorniest case awaiting Garland, however, has been with the department since 2018 and centers on a figure as close as can be to the new president: his son Hunter.
Federal investigators in Delaware have been examining multiple financial issues involving the younger Biden, including whether he violated tax and money laundering laws in business dealings in foreign countries, principally China, two people briefed on the probe told CNN in December.
GOP Sen. Lindsey Graham, a member of the Judiciary Committee, has already urged the current acting head of the Justice Department not to interfere with the case as it progresses, and a Republican aide said senators were planning to bring it up at Garland's confirmation hearing Monday and Tuesday.
Graham has also hinted that he'll ask Garland about the ongoing probe into the early days of the FBI's Russia investigation being carried out by special counsel John Durham.