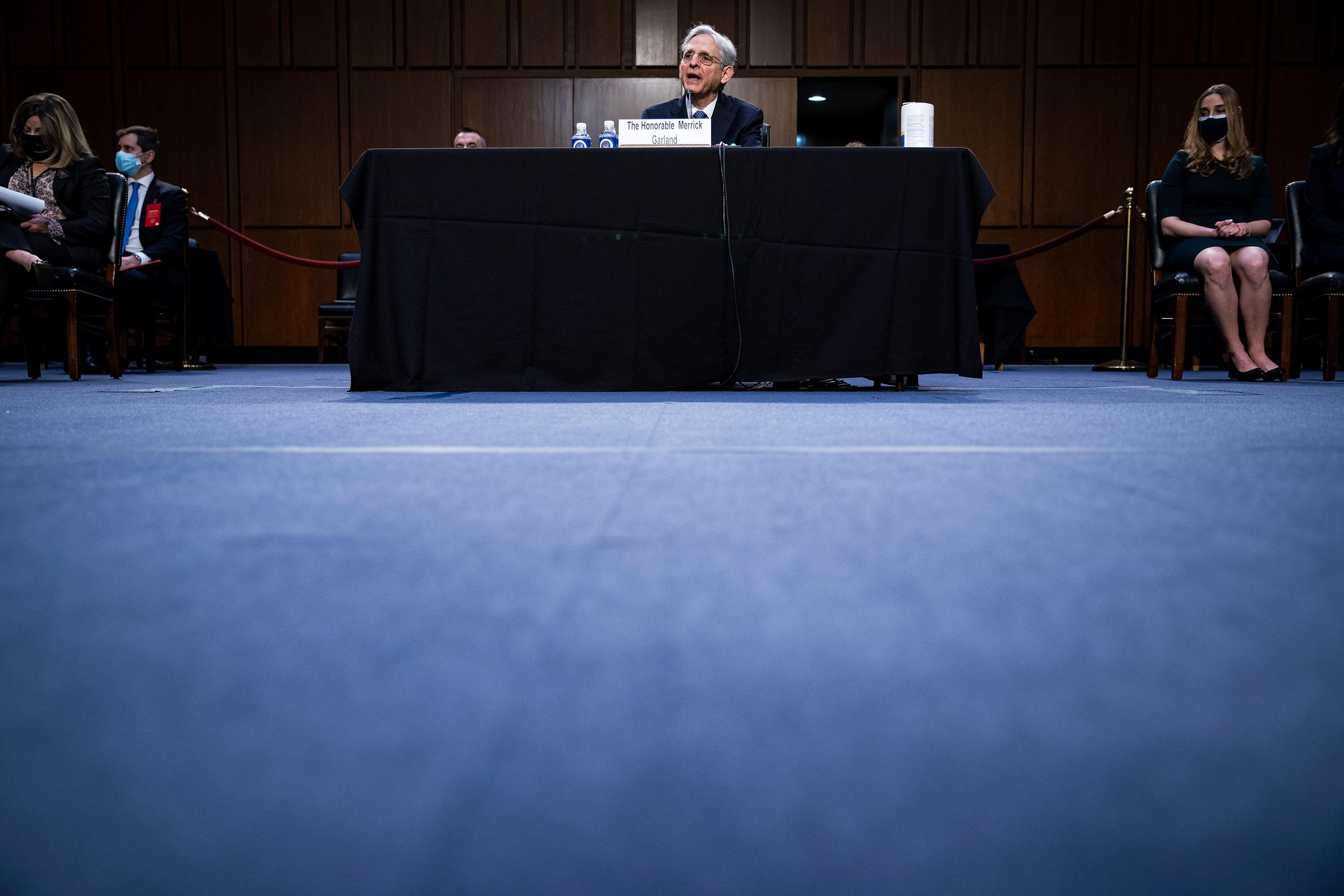 Merrick Garland will likely face questions from both sides of the aisle on how he would steer the Justice Department amid policy debates over race and the criminal justice system, which came to the fore after a summer of mass protests spurred by the police killings of Black men and women.
The Republican aide said that senators were planning to press Garland on statements on the topic made by two women nominated to senior positions at the department alongside him that have generated controversy.
The aide pointed to the role that Biden's nominee to head the Justice Department's civil rights division, Kristen Clarke, played as a student in organizing a 1994 Harvard University event featuring an antisemitic professor.
Clarke has since said she regrets hosting the event. Vanita Gupta, nominated for the number three position at the department, has also drawn blowback from Republicans for saying that every institution in the US is "suffering from structural racism."
Meanwhile, the American Civil Liberties Union is pressing Garland from the left, writing in a letter released Thursday that he should make clear at his confirmation hearing that he will "adopt policies to build a more racially just criminal legal system" as attorney general.
A number of policies put in place by his Republican predecessors, like a 2018 Sessions memo that limited the use of court-ordered agreements with local police departments accused of civil rights violations, could soon be reversed under Garland.
Dozens of lawmakers led by Democratic Rep. Ayanna Pressley have also urged Garland to end the use of the federal death penalty after an execution spree in the final days of the Trump administration that followed a policy change under Barr.