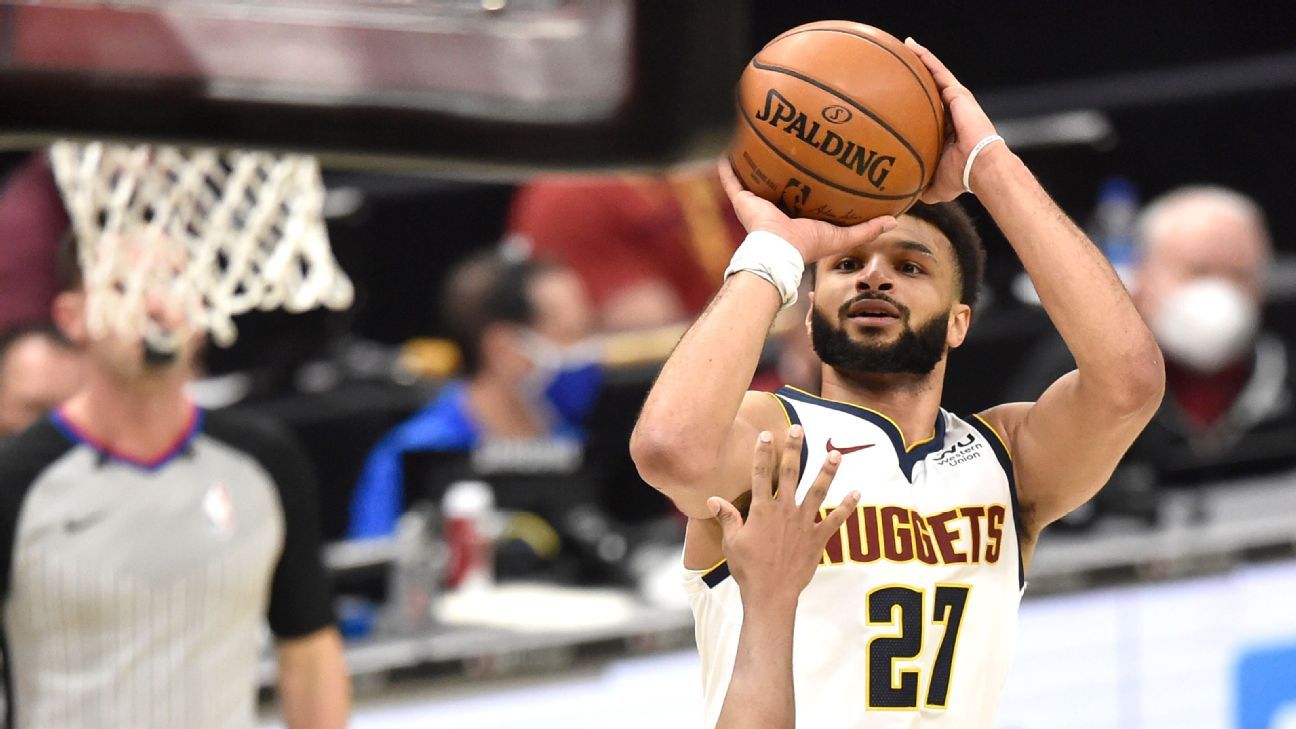 CLEVELAND — Denver Nuggets point guard Jamal Murray became the first player in NBA history to score 50 points without attempting a free throw in Friday night's 120-103 win over the Cleveland Cavaliers.
Murray didn't need any freebies to set a new regular-season career high, making 21 of 25 shots while canning 8 of his 10 3-pointers.
His 84 percent mark from the field is second only to Wilt Chamberlain for the highest percentage in a 50-point game in the shot-clock era, according to Elias Sports Bureau.
"To do it as efficiently as he did it is really remarkable," said Nuggets coach Michael Malone. "That's an incredible stat line."
With the Cavs still hanging around in the fourth, Murray made three 3-pointers in 65 seconds to push Denver's lead to 21. He scored 20 in the final quarter before being replaced with 2:23 left.
Murray celebrated his third straight long-range make — from 33 feet — to open the fourth by pounding his chest and screaming toward fans. He scored Denver's first 13 in the last quarter, and then passed his previous career-best of 48 points by draining another 3 — with 4 minutes left.
He hit 50 on a thunderous dunk with 2:43 left in the game.
Murray, 23, has struggled through a myriad of minor injuries this season after breaking out as a star in the NBA's postseason bubble. His two other 50-point games both came in Denver's first-round series against the Utah Jazz last season.
Friday's performance made for a perfect birthday present for teammate Nikola Jokic, who turned 26 one day after making his third All-Star team. Jokic had 16 points, 10 assists and 12 rebounds for his seventh triple-double this season.
The Associated Press contributed to this report.