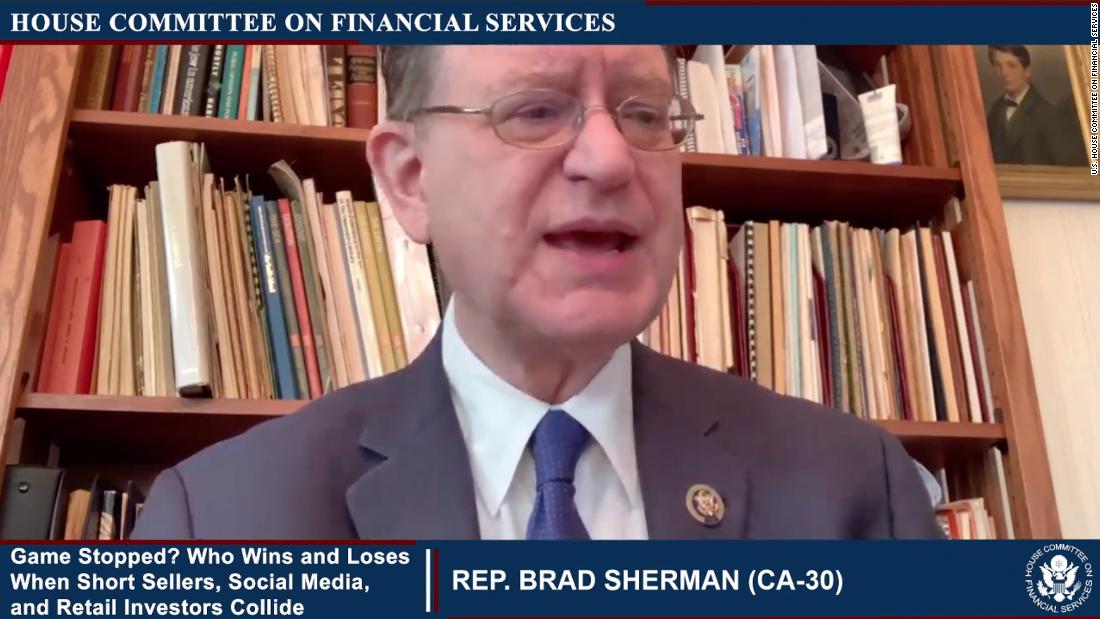 Congressman Brad Sherman was trying to get Citadel owner Ken Griffin to admit that Robinhood traders get a raw deal compared to Wall Street fat cats.
Griffin wasn't having it.
Sherman was referencing Robinhood's controversial payment for order flow, in which Robinhood is paid for its customers' trades by market-makers like Citadel. FINRA fined Robinhood $1.25 million in December 2019 for sending customer trading orders to four broker-dealers without guaranteeing the best price.
"Is the Robinhood customer getting the same price as the Fidelity customer?" Sherman asked Griffin.
"Congressman, I believe that's an excellent question," Griffin responded. "The execution quality that we can provide as measured by terms of price improvement is heavily related or correlated to the size of the order we receive."
Sherman interrupted him, saying he was asking a clear question: If the orders are the same size, is it not true that one (Fidelity) is getting a better price?
Griffin wouldn't say: "Because the Robinhood community tends to be smaller in quantity…" Griffin started before getting cut off again.
"You're evading questions by making up other questions," Sherman shouted.
"The quality of execution varies by the channel of order," Griffin said. "Channels matter."
"Who gets the better deal — a broker who pays for order flow or one who doesn't?" Sherman asked.
"Size of the order is only one factor," Griffin insisted.
You are doing a great job of wasting my time. If you want to filibuster you should run for the Senate," Sherman yelled. "When your broker is being paid for order flow you get a worse execution."