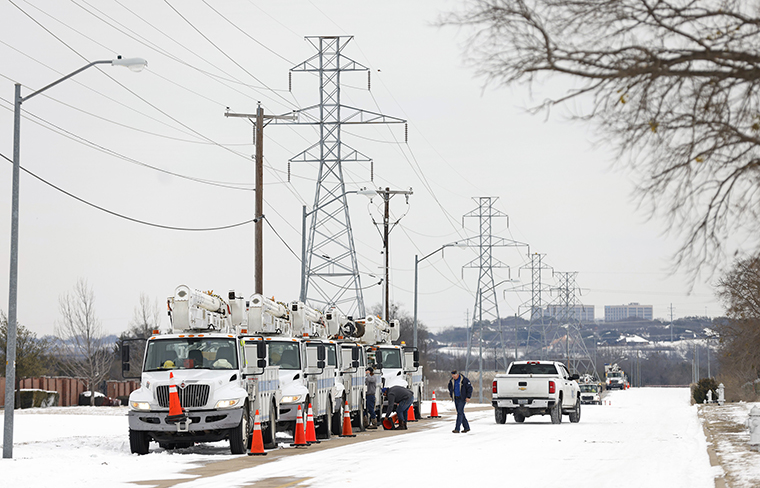 Timothy Wilsey, his wife Nicole and his 7-year-old son have been without power for 72 hours, and they have been forced to use their cars for warmth and to charge battery packs and phones, "their only lines of communication."
The Euless, Texas, family said their apartment is currently only heated by candles.
"We are keeping busy by going old school and reading books and playing board games," he told CNN by text message from Euless, a suburb of Dallas and Fort Worth.
Timothy says they're only using their phones to quickly look at the news, so they can stay updated on the power outage situation, and to look for restaurants that may be open and serving food.
"We are mostly laying under covers in bed," Timothy said. "The only time we leave the bed is to go to the car to warm up or charge the phones and battery packs."
They put the food they could save from their freezer on their patio so it would stay warmer, but have no other way to cook food. The food they do have is largely limited to beef sticks, beef jerky, chips and some cookies; as for things to drink, they have bottled water and some bottled tea, but that is it.
"Other they [sic] that we are hoping the restaurants are open and serving hot food," he said. "Sorry, hard to type while your hands are cold."
CNN wants to hear your story about what you're experiencing during this extreme winter weather. Share your story with us here.