By Michelle Roberts
Health editor, BBC News online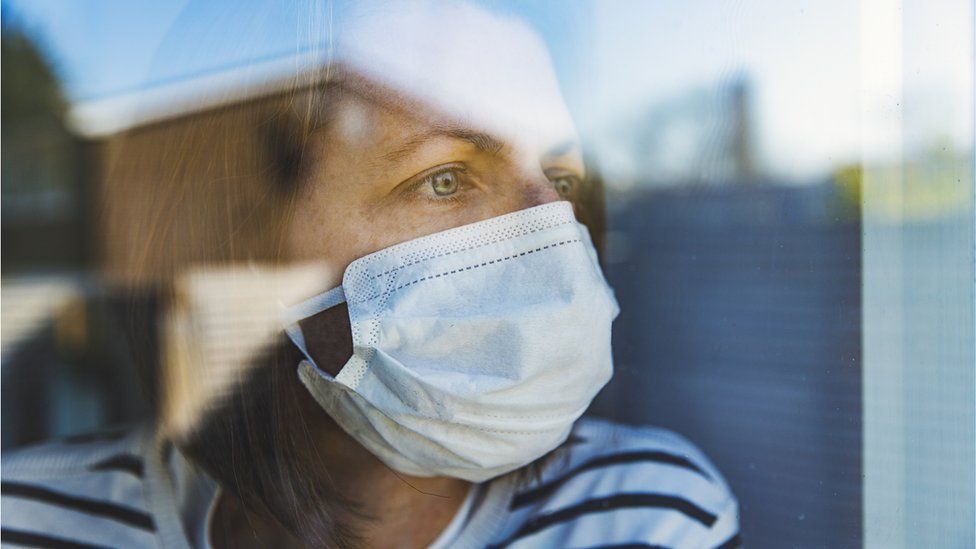 More people are being added to the shielding list in England.
These people are advised to take extra care to avoid contracting Covid-19, because they are considered more at risk of needing hospital treatment.
Who is being added and why?
Health advisors say they now have a clearer picture of who is high risk.
Around 1.7m people are being added to the list, bringing the total to around 4m. These people will soon get a letter explaining why they are being advised to shield.
They do not have a single clinical diagnosis which alone puts them at risk, but a combination of factors, which, when combined, do.
Factors which have now been taken into consideration include:
age (older being higher risk)
ethnicity
deprivation (according to postcode)
underlying health issues
What does shielding mean?
It's not the same as during the first lockdown, when the advice was to stay at home at all times, but clinically extremely vulnerable people are being advised to take extra precautions.
Government guidelines strongly advise clinically extremely vulnerable people to stay at home at all times, apart from going out to exercise or attend a medical appointment.
The advice says try to keep all contact with others to a minimum and avoid busy areas. If you go out, maintain strict social distancing, wash your hands regularly and avoid touching your face.
You should also try to stay 2m (6ft) away from other people within your household, especially if they display symptoms of the virus or have been advised to self-isolate.
Do I have to do it?
Shielding was never compulsory and it is still your choice to decide what you are comfortable about doing. Everyone in England is expected to follow the lockdown rules.
If possible, take things at your own pace and talk through any worries you have.
What if I've already had the vaccine?
People on the list are still advised to shield even if they have had two doses of the vaccine. No vaccine is 100% protective and immunisation will not stop all spread of the virus. Social distancing measures are advised for everyone.
People on the shielding list who have not yet been offered a vaccine – around 820,000 adults – will be offered an appointment soon to get immunised.
Can I meet with people that I don't live with?
The only people able to visit you at home are those in your support bubble – such as a relative or other person who helps with your care needs.
You can go out and exercise with the people you live with or someone in your bubble.
What about work?
The advice says you should not leave the house to work.
If you cannot work from home, you may be eligible for Statutory Sick Pay, Employment and Support Allowance, Universal Credit or the Coronavirus Job Retention Scheme.
What about shopping?
People on the shielding list are strong advised against visiting any shops, including pharmacies.
If you already have a priority delivery slot with a supermarket, that will continue – you do not need to do anything further.
What are the recommendations around the UK?
Devolved administrations decide who should be on the shielding list in each country.
Who is on the shielding list?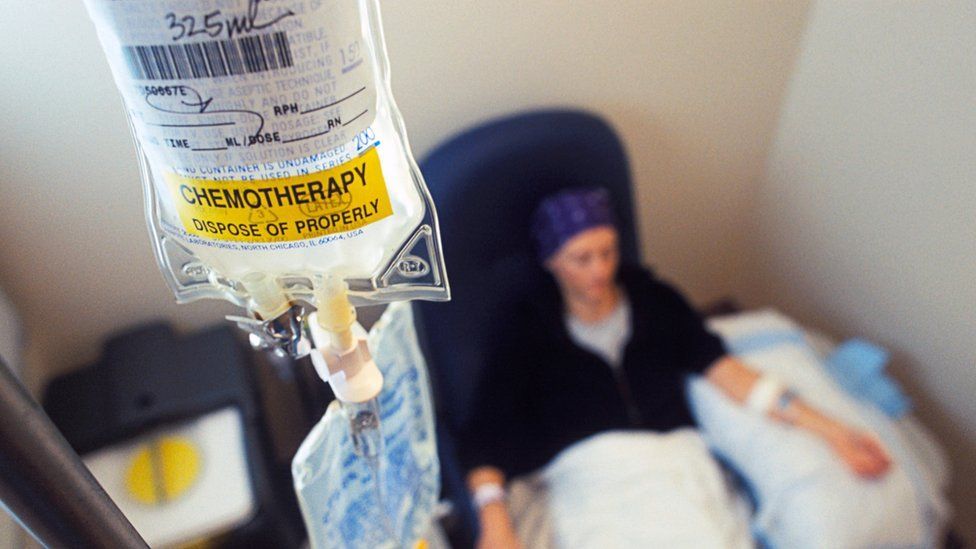 Solid organ transplant recipients
Some people with cancer who are undergoing treatments such as chemotherapy and radiotherapy
People on immunosuppression drugs
Women who are pregnant and have heart disease
People with severe respiratory conditions – cystic fibrosis, severe asthma and COPD
Some people with rare diseases such as severe combined immunodeficiency
Adults with Down's syndrome
Adults on dialysis or with stage 5 chronic kidney disease
The list does not include all elderly people, although they are strongly advised to do social distancing.
What about children and school?
Guidance from the Royal College of Paediatrics and Child Health says that most youngsters with conditions such as asthma, diabetes, epilepsy, and kidney disease do not need to be on the shielding list held by the NHS.
About 90,000 people shielding are under 18. Children will only be removed from the list by their GP or specialist doctor after discussions with the child and their family.
If you have been told that your child no longer needs to shield, they can go to school, college or nursery.
Children who live with someone who is clinically vulnerable, but aren't themselves, should go to school.